Benefits:-
Certificate from the NGO.
Letter of Recommendation on request.
Work from home.
Flexible working hours.
Performance-Based Stipend will be awarded which will be 20% of total funds raised.
Responsibilities:-
Design and execute regular fundraising strategies to achieve targets that will be utilized in current and future Empowering Humanity projects.
Conduct region-based research to identify donors and prepare communication materials consistent with organization activities. Also, ensure timely communication with the donors.
Develop a strategy to increase the reach of the organization, includes mail campaigns.
Coordinate with Empowering Humanity members to build effective fundraisers regularly
Candidate Profile.
Responsible for making at least twelve leaders from there team.
Links to follow:-
Call us on 9911211911 For More Details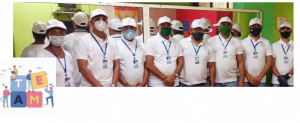 Responsibilities:-
Have to promote social media.
A word of mouth promotion.
Inviting more volunteer to the organization.
Forwarding area of improvement in there locality.
Attend social activity organized by the organization.
Minimum two hours of engagement per week.
Will have to mentor existing volunteers.
He will brief new volunteer.
Need to be available if required by the organization on the local area.
Responsible for adding more people for continuous growth.
Responsible for planning charitable events.
You will be responsible to extend help to needy.
Links to follow:-
Work from Home Opportunities for Indian Citizens.
Opportunity for unlimited earning.
No Charges / No investment.
Laptop and Android Phone required with good internet speed.
Earn through referral.
Fill in all the details.